Review: Atronos - Fehde
Fehde

Label: Purity Through Fire
Year released: 2022
Duration: 36:15
Tracks: 8
Genre: Black Metal

Rating: 3.5/5

Review online: September 29, 2022
Reviewed by: MetalMike

for:Fehde



Rated

4.71

/5 (

94.29%

) (

7 Votes

)

Review

Fehde, also the name of the band's demo, from Germany's Atronos, is seeing the light of day courtesy of Purity Through Fire in 2022 and includes improved versions of the demo's four tracks plus four newer songs. Atronos plays melodic black metal that meshes raspy vocals and tremolo picking with catchy songwriting and clean singing which give songs like "Ich bin der Stieg" a lot of creepy atmospheres to go with crushing riffs. It reminds me of Finsterforst and even Bathory in some ways. The songwriting isn't groundbreaking, but I did find it quite infectious while it was on and that had me looking forward to the next time I was planning to spin it. This is a nice start from a band I'll be watching.

Other related information on the site
Review: Fehde (reviewed by Sargon the Terrible)

Click below for more reviews
Latest 0-9 A B C D E F G H I J K L M N O P Q R S T U V W X Y Z Various Books/Zines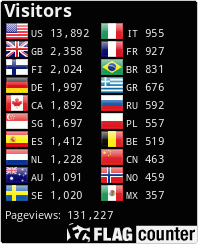 The Metal Crypt - Crushing Posers Since 1999
Copyright © 1999-2022, Michel Renaud / The Metal Crypt. All Rights Reserved.