Review: Intent - Exile
Exile

Label: Independent
Year released: 2022
Duration: 39:17
Tracks: 8
Genre: Thrash Metal

Rating: 3.5/5

Review online: September 29, 2022
Reviewed by: Sargon the Terrible

for:Exile



Rated

3

/5 (

60%

) (

3 Votes

)

Review

Retro Thrash has become such a movement that I don't even know if we should call it that anymore, as it is pretty much just "Thrash" at this point. Intent are a band from Arizona and they are pretty good, if not really hitting it out of the park. They do let the guitars drive the momentum of the songs, and don't make the mistake of leaving that to the drums. I don't really find the riffing clean enough to really get my blood going, as the way it is played and mixed the layers of the instruments just kind of get mashed together into a pile that really could have used more definition. There are some very cool parts in this, but the recording doesn't give them the space and highlighting they need to really stand out. The whole things just sounds too chaotic and doesn't come together like it should, and all the songs sound kind of the same. This is solid, but the band needs more work and a better producer.

Click below for more reviews
Latest 0-9 A B C D E F G H I J K L M N O P Q R S T U V W X Y Z Various Books/Zines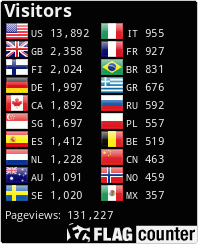 The Metal Crypt - Crushing Posers Since 1999
Copyright © 1999-2022, Michel Renaud / The Metal Crypt. All Rights Reserved.