Review: Chaosbreed - Brutal
Brutal

Label: Olympic Recordings
Year released: 2004
Duration: 40:32
Tracks: 10
Genre: Death Metal

Rating: 4.25/5

Review online: June 2, 2004
Reviewed by: Christian Renner

for:Brutal



Rated

4.25

/5 (

85%

) (

8 Votes

)

Review

Chaosbreed is actually a band that has a pretty impressive pedigree when you see the line-up and see former and current members of Sentenced, The Black League, Amorphis, Moonsorrow and Gandalf. Quite often however you get some people together from other well known bands and it doesn't always pan out so I have gotten to the point where I don't let my expectations get to high. Well I didn't have to worry with this album since if you like old school death metal without any trace whatsoever of the Gothenburg sound you will absolutely love this album.

It has been a long time since I have heard any death metal that made me sit up and really take notice but Chaosbreed has succeeded in reminding me how damn cool some death metal can be. I have like this album from the first time I listened to it and it has seemed to get better with each successive listen. If you are looking for some watered down melody driven death metal you will not find any anywhere near this disc as this is simply balls out death metal from beginning to end. The highlight of this album is simply the album itself with some absolutely killer songwriting and its high level of execution. With the musicians in this band I wasn't really surprised how well this is played since all of these guys are talented. I do have to give special mention to the vocals provided by Taneli Jarva which are extremely well down death metal growling but which actually still remains understandable (well it was understandable to me at any rate). Either way I have to hand it to everyone in the band, this is certainly my surprise of the year so far….horns up guys, excellent work!

If you are a fan of the death metal genre in the least this album is a must have and you will certainly not be disappointed. Highly Recommended.

Click below for more reviews
Latest 0-9 A B C D E F G H I J K L M N O P Q R S T U V W X Y Z Various Books/Zines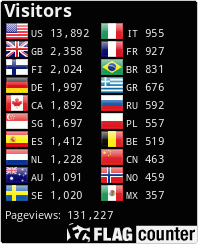 The Metal Crypt - Crushing Posers Since 1999
Copyright © 1999-2022, Michel Renaud / The Metal Crypt. All Rights Reserved.