Review: Conquest - No Boundaries
No Boundaries

Label: Independent
Year released: 2003
Duration: 48:56
Tracks: 12
Genre: Heavy Metal

Rating: 4/5

Review online: August 23, 2004
Reviewed by: Michel Renaud

for:No Boundaries



Rated

3.6

/5 (

72%

) (

5 Votes

)

Review

Conquest is a band I ran into at Classic Metal Fest 4 in Chicago this past May. The guys gave a damn good live show and I picked up their CD right afterwards. The band plays straightforward heavy metal, quite rooted in 80s metal with a more actualised production and sound. This is an independent release and the guys did a great job with what I assume were limited means. The vocals are a bit aggressive but not overly so, just a good fit for the musical material presented here. I couldn't help but think a bit of Venom's "Resurrection" while listening to some of the songs, both musically and vocally. I guess they drew some of their influence there (this is where any Venom ressemblance ends.) They're a bit like of a mix of Jag Panzer and modern Venom. The guitar sound on the most aggressive numbers is quite "abrasive" and I must say it is very catchy - I found myself focusing solely on the guitars at times. One thing that annoys me greatly is that the singer reminds me of someone but I just can't put my finger on it. He does a good job on both aggressive and more melodic vocals (there's a couple of "semi-ballads" in here) and really there isn't much to complain about in that department. The songs don't break any new ground, a couple of them are even a bit boring at times, but overall this is a good album.

I don't know if Conquest will ever make it "big" but there are much less-deserving signed bands out there. Conquest seem to have achieved a good balance between the old classic heavy metal sound and the more modern metal one. Oh and, for those collecting Sept.11-related songs, "No Mercy 9/11" is one song that takes off the white gloves in regards to terrorism. Much less gay than "When The Eagle Cries". ;) Worth checking out for fans of crunching traditional metal.

Click below for more reviews
Latest 0-9 A B C D E F G H I J K L M N O P Q R S T U V W X Y Z Various Books/Zines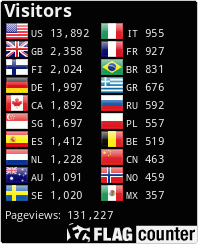 The Metal Crypt - Crushing Posers Since 1999
Copyright © 1999-2022, Michel Renaud / The Metal Crypt. All Rights Reserved.