Classic Review: C.I.A. - Attitude
Attitude

Label: Screaming Ferret Wreckords
Year released: 2005
Duration: 30:06
Tracks: 9
Genre: Heavy/Thrash

Rating: 4/5

Review online: January 27, 2005
Reviewed by: Michel Renaud

for:Attitude



Rated

3.75

/5 (

75%

) (

8 Votes

)

Review

This is a re-issue of the 1992 solo album by Nuclear Assault drummer Glen Evans. The track listing is different from the original release - I'm not sure what's up with that. Glen handles all the instruments and vocals here (he does share the guitar duties with two others, however), showing quite an impressive range of skill and talent. Overall this sounds a bit like heavy/thrash, not as "violent" as Nuclear Assault but with inevitable similarities here and there, and with some very discreet hardcore elements thrown in the mix - thankfully not too much of that. I found the vocals to be the highlight here - everything else sort of revolves around them, and after several listens the vocal melodies are what get stuck in the head, rather than the actual music. Overall the vocals are OK - not great, not bad, and at times a bit on the annoying side ("Pull the Trigger drives me nuts.) Let's just say I enjoy the music more than the vocals on this album.

This is one of those albums that is very good to listen to several times in a row, and leaves its mark when it's over. Beside the vocals, there's some high-speed insane riffage that should please the riff addicts out there. There's enough variety here to catch the interest of fans of heavy metal as well as "quiet" thrash and even a bit of the speed metal crowd, for that matter - too bad it's a bit on the short side at just over 30 minutes. A great showcase of the man's talent as a musician and songwriter. I don't know if this would have been a sought-after classic if it wasn't Glen's project and hadn't been released in such low numbers at the time, but it's definitely worth checking out.

Additional Information

Originally released in 1992.

Click below for more reviews
Latest 0-9 A B C D E F G H I J K L M N O P Q R S T U V W X Y Z Various Books/Zines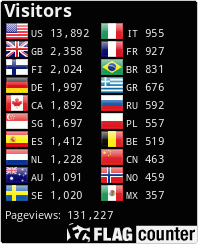 The Metal Crypt - Crushing Posers Since 1999
Copyright © 1999-2022, Michel Renaud / The Metal Crypt. All Rights Reserved.