Review: Cradle To Grave - CTG
CTG

Label: Year of The Sun Records
Year released: 2004
Duration: 54:53
Tracks: 13
Genre: Heavy/Thrash

Rating: 4/5

Review online: June 14, 2005
Reviewed by: Michel Renaud

for:CTG



Rated

3.2

/5 (

64%

) (

5 Votes

)

Review

I knew nothing about Cradle To Grave until I saw them live a few days ago. I was at the show to witness the return of Montreal thrash masters Aggression who had not played in nearly 20 years. CTG's guitarist used to play in Aggression and the band was resurrected for a few live dates. I ended up buying this album after Cradle To Grave's set.

The vocals scream "extreme" but the music is actually more of an heavy/thrash thing with a very little pinch of melodic death here and there. You'll even find a ballad here as well as a bluesy song. The more extreme vocals - some of which are very high pitched screeches - may unfortunately not appeal to some people who would otherwise like this album for the music alone. Just as the music is varied, so are the vocals which, while extreme most of the time, occasionally go into a cleaner style and even a bit of a pop/disco girlie voice in one part of "Nuclear Flowers" - you've got to hear it to believe it. If you don't like albums that sound the same from start to finish, you'll be happy here: This varies from a quiet ballad, to some mid-paced heavy material and up to some pretty fast, big mosh pit-inducing thrash with machine gun-like guitar riffs.

Overall, a very good, varied album that gets more interesting with every listen. Cradle To Grave have done a good job incorporating a classic/heavy thrash style with some modern influences. If they were to use a less extreme vocal style, they'd probably cater to a larger heavy/thrash crowd who is otherwise turned off by extreme vocals. Hell, this album is proof that the vocalist is quite versatile and can obviously do an excellent job on cleaner vocals, so why not. But that alone doesn't deter this from being a very enjoyable album.

Click below for more reviews
Latest 0-9 A B C D E F G H I J K L M N O P Q R S T U V W X Y Z Various Books/Zines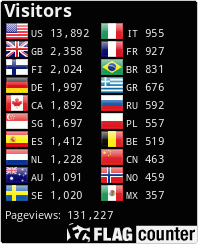 The Metal Crypt - Crushing Posers Since 1999
Copyright © 1999-2022, Michel Renaud / The Metal Crypt. All Rights Reserved.