Review: Chain Collector - The Masquerade
The Masquerade

Label: Sound Riot Records
Year released: 2005
Duration: 47:26
Tracks: 10
Genre: Melodic Death Metal

Rating: 3/5

Review online: November 3, 2005
Reviewed by: Sargon the Terrible

for:The Masquerade



Rated

1.89

/5 (

37.78%

) (

9 Votes

)

Review

Well here we have the debut full-length album of a this band made up of former members of such other bands as Dismal Euphony, Carpathian Forest, Green Carnation, and Blood Red Throne. This is not as bad as some reviews of their EP would indicate, but it doesn't do much for me.

This is pretty much just a cross between Gardenian and Disharmonia Mundi, mixing groove-oriented heaviness that sometimes borders on metalcore with a melodic edge and some clean vocals. It comes off as pretty disjointed and pretentious, and I can't say it's really exciting, but if you loved Gardenian's "Sindustries" or wished N'FLAMZ "Colony" was a bit more simplistic and more groovy, then you may like this more than me. Overall I think there are too many better bands out there to bother with borderline stuff like this. Good for their genre, but I don't like their genre. Pass.

Click below for more reviews
Latest 0-9 A B C D E F G H I J K L M N O P Q R S T U V W X Y Z Various Books/Zines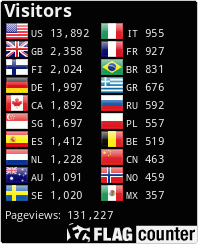 The Metal Crypt - Crushing Posers Since 1999
Copyright © 1999-2022, Michel Renaud / The Metal Crypt. All Rights Reserved.