Review: Cryptic Stench - Horrifyingly Mysterious
Horrifyingly Mysterious

Label: Independent
Year released: 2005
Duration: 17:08
Tracks: 4
Genre: Death Metal

Rating: 4/5

Review online: December 20, 2005
Reviewed by: Michel Renaud

for:Horrifyingly Mysterious



Rated

4

/5 (

80%

) (

5 Votes

)

Review

I saw this band live in Ottawa last summer I believe, and at the time didn't really like what I heard. Well, it must have been the sound that sucked (the curse of opening acts), because the material on this EP is pretty damn good and it sure didn't sound like this back then! The music is described as brutal Death Metal, but this is "clean" brutal death, with a slight tendency toward more "tame" death metal and even some thrashy moments here and there. By "clean" I mean that it doesn't sound like a big mess, unlike some brutal death out there. The vocals alone are a breeze of fresh air in this genre, with the growls being more of the "normal" death metal variety than the puking-my-breakfast type of growls (I should get a copyright for that expression or something) that the majority of brutal death bands adopt (or at least the majority of the ones I know.) There's a hint of Vader in those vocals, actually. The music is not overly fast, speeding up only on occasion and the slower moments bring some catchiness to the songs. No abuse of blast beats either, which is a definite plus in my book. For an independent EP, the sound is quite good - clear enough to hear what you need to hear but also raw enough so as to not wimpify the music. Too bad this is just an EP because it just ends too quickly! Here's a band that I hope will be around for a while.

Click below for more reviews
Latest 0-9 A B C D E F G H I J K L M N O P Q R S T U V W X Y Z Various Books/Zines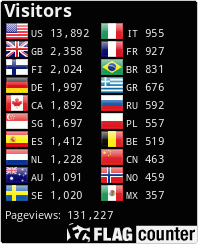 The Metal Crypt - Crushing Posers Since 1999
Copyright © 1999-2022, Michel Renaud / The Metal Crypt. All Rights Reserved.