Classic Review: Wargasm - Why Play Around
Why Play Around

Label: Profile
Year released: 1988
Duration: 43:39
Tracks: 9
Genre: Thrash Metal

Rating: 4.25/5

Review online: March 12, 2006
Reviewed by: 4th Horseman

for:Why Play Around



Rated

4.17

/5 (

83.48%

) (

23 Votes

)

Review

Yet another classic thrash band that has been forgotten on the ocean floor. Wargasm were a Boston based trio that truly stood out from their peers. Playing thrash metal with a lethal dose of riffery and catchy vocals, it is a pity that they were never widely noted.

"Why Play Around" was the band's debut and from the modest following that they have, it is also considered their best. Put very simply, this band did not focus their energies on brutality or aggression. Wargasm got their jollies from high speed chugging riffs layered on top of clean and catchy vocal work. It is difficult NOT to remember these songs right after first listen – particularly the blazing 9 minute attack of the self-titled track. I'm not too fond of the tiny and rather pointless instrumentals they have on here, but the actual songs are something you can really sink your teeth in. Plenty of headbangeable riffs and hooks are available for you to enjoy.

After this album however, Wargasm released a whole streak of independent demos which did not get them anywhere. Their label apparently would not release them from the contract that they were tied down to and the band spent years in legal battles and all the other good stuff that comes about in such situations. By the time they were free, thrash was dead and this band had missed the train. They did however make their mark and quite a few of us picked up the scent. "Why Play Around" would be a shiny gem in any thrashers collection.

Other related information on the site
Review: Why Play Around (reviewed by MetalMike)

Click below for more reviews
Latest 0-9 A B C D E F G H I J K L M N O P Q R S T U V W X Y Z Various Books/Zines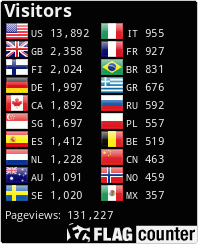 The Metal Crypt - Crushing Posers Since 1999
Copyright © 1999-2022, Michel Renaud / The Metal Crypt. All Rights Reserved.