Review: Call Ov Unearthly - Vortex of the Cursed
Vortex of the Cursed

Label: Independent
Year released: 2006
Duration: 22:52
Tracks: 5
Genre: Black/Thrash

Rating: 4/5

Review online: July 15, 2006
Reviewed by: Michel Renaud

for:Vortex of the Cursed



Rated

3.33

/5 (

66.67%

) (

3 Votes

)

Review

I've had this demo for a while and never got around to reviewing it. What we got here is a Black Metal band from Poland with an interesting sound - at times the guitars almost sounds like Ride the Lightning-era Metallica with a BM twist, but still mostly sticking to established BM sounds and not really venturing into new territory. Throw in the occasional keyboards, sometimes a bit too predominant (à la Dimmu) but since they're used rather sparingly, it never really gets too annoying, although I can imagine this will be a turn off for some purists out there. Plenty of alternance between fast-paced and slow, crushingly heavy moments make the whole thing avoid falling into any kind of monotony. The vocals are a good mix of BM screeches and DM growls - not that he alternates, but rather he's really mixing the two all along. No screamo vocals to be found here.

The sound is overall very good, especially considering it's a demo. With some very nice thrashy guitar work and good vocal work, this may not be the last time we here of Call Ov Unearthly if they keep at it. Personally I think they would benefit from dropping the most Dimmu-esque keyboards and focus on the harder edge of their material, as it is by far what's best about them. Good stuff.

Other related information on the site
Review: World's Decay (reviewed by Michel Renaud)

Click below for more reviews
Latest 0-9 A B C D E F G H I J K L M N O P Q R S T U V W X Y Z Various Books/Zines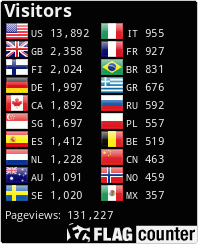 The Metal Crypt - Crushing Posers Since 1999
Copyright © 1999-2022, Michel Renaud / The Metal Crypt. All Rights Reserved.