Review: Centurions Ghost - A Sign Of Things To Come
A Sign Of Things To Come

Label: I Hate Records
Year released: 2005
Duration: 34:17
Tracks: 7
Genre: Doom Metal

Rating: 4.5/5

Review online: July 16, 2006
Reviewed by: Sargon the Terrible

for:A Sign Of Things To Come



Rated

3.53

/5 (

70.67%

) (

15 Votes

)

Review

What if you crossed old Venom with classic Black Sabbath in some sort of freakish, mad-scientist experiment? Well then you'd get something like this album. Centurions Ghost are a British band who are doing a smashing job of harking back to their homeland's metal roots. These days, so few good bands come from the UK that we forget it was the original spawning ground of everything from Sabbath to Venom to Motorhead and Iron Maiden. The list goes on, so why are there so few decent metal bands coming from England these days? Who knows, but more bands like Centurions Ghost could change all that. This is brutally heavy stuff with chugging, uptempo Doom riffs and gravely, Cronos-style vocals. The riffs on here are just awesome, stellar, hooky shit with a guitar tone like a brick through a plate glass window. This album is a bit short, clocking in at just over a half hour with 7 tracks and 2 instrumentals, but the metal here is so metal it hurts. With a debut this cool, I see great things for this band. If you can find this doomy gem, grab it.

Click below for more reviews
Latest 0-9 A B C D E F G H I J K L M N O P Q R S T U V W X Y Z Various Books/Zines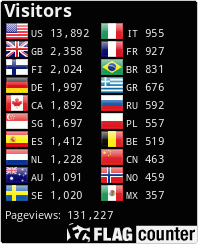 The Metal Crypt - Crushing Posers Since 1999
Copyright © 1999-2022, Michel Renaud / The Metal Crypt. All Rights Reserved.