Review: Cauldron Black Ram - Skulduggery
Skulduggery

Label: Weird Truth Productions
Year released: 2004
Duration: 35:03
Tracks: 11
Genre: Black Metal

Rating: 4.75/5

Review online: July 21, 2006
Reviewed by: Sargon the Terrible

for:Skulduggery



Rated

3.73

/5 (

74.55%

) (

22 Votes

)

Review

Yeeeaaargh! Motherfucking Black Fucking Pirate Metal! The centerspread of the booklet says "Recorded In A Fuckin' Cave!" under a woodcut of a pirate ship at sea, and that pretty much sums up this almighty ass-stomper of an album. This is raw, brutal Venom worship packed with riffy goodness backed up by barbaric drumwork and croaking, horrific vocals that are not totally unintelligible. Smashing bits of hellish fun like "Corpsebreath", "The Barbaric City" and "Lightning Bolt" thug out the kind of riffs Hellhammer used to crush back before they got all arty. Cauldron Black Ram may have a weird name, but they crank out the sort of heavy pure evil that reminds me of why underground metal is always the best. Lovers of raw, feral destruction like Morningstar or Ritual should not miss this flag-hoisting, gut-ripping slab of joy. Highly Recommended.

Other related information on the site
Review: Slaver (reviewed by Michel Renaud)
Review: Slaver (reviewed by Sargon the Terrible)
Review: Stalagmire (reviewed by MetalMike)
Review: Stalagmire (reviewed by Sargon the Terrible)

Click below for more reviews
Latest 0-9 A B C D E F G H I J K L M N O P Q R S T U V W X Y Z Various Books/Zines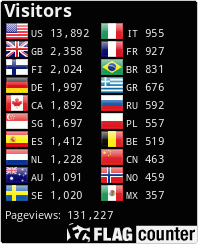 The Metal Crypt - Crushing Posers Since 1999
Copyright © 1999-2022, Michel Renaud / The Metal Crypt. All Rights Reserved.