Review: Kuturlat - NecroRitual
NecroRitual

Label: Mondongo Canibale Records
Year released: 2005
Duration: 37:53
Tracks: 11
Genre: Black Metal

Rating: 3.75/5

Review online: December 14, 2006
Reviewed by: Sargon the Terrible

for:NecroRitual



Rated

2

/5 (

40%

) (

5 Votes

)

Review

This is the debut from Kuturlat, a Spanish band who seem dedicated to following in the groove first worn by Celtic Frost's early albums. This is a Black Metal album, but much more in the vein of Morbid Tales than anything from the second wave. Kuturlat wild a nice, riffy guitar attack and some good, heavy chugging. They don't ever do speed for the sake of it, and most of this is slower or at a good marching pace. NecroRitual is a good listen, despite some of the usual "Intro/Outro wankery. But Kuturlat don't do anything new, and they don't redo the old stuff well enough to quite get them past how derivative they are. But if you like old-school Celtic Frost/Bathory worship, then this is a good, solid buy.

Click below for more reviews
Latest 0-9 A B C D E F G H I J K L M N O P Q R S T U V W X Y Z Various Books/Zines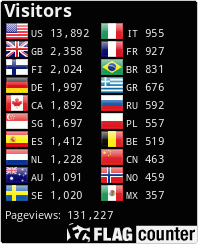 The Metal Crypt - Crushing Posers Since 1999
Copyright © 1999-2022, Michel Renaud / The Metal Crypt. All Rights Reserved.