Review: Canvas Solaris - Cortical Tectonics
Cortical Tectonics

Label: Sensory Records
Year released: 2007
Duration: 46:02
Tracks: 6
Genre: Progressive Metal

Rating: 1/5

Review online: July 3, 2007
Reviewed by: Sargon the Terrible

for:Cortical Tectonics



Rated

2.75

/5 (

55%

) (

8 Votes

)

Review

Either you agree with me that playing complex music simply for the sake of showing off is stupid, or you don't. If you don't you are probably the audience this thing is aimed at. Anybody who wants some real metal with some actual heaviness, aggression, mood, atmosphere, or even a real tune in it will have to look somewhere else. This band has no vocalist, and no vocals, this is just an album of instrumental wanking. You remember the breakdown part in the middle of every Dream Theater song, with the diddly-diddly guitars and the drum fills and all that rot? Well this is an entire album of that. I suppose it's intellectually interesting, but from my perspective only as torture. These guys are obviously talented, and if they could stay on their ADD meds they might make some decent music, as there are some nice melodies tucked away here and there in this disc. But jacking off is jacking off, no matter how well you do it. I found this album all but unlistenable.

Other related information on the site
Review: Irradiance (reviewed by Sargon the Terrible)
Review: The Atomized Dream (reviewed by Sargon the Terrible)

Click below for more reviews
Latest 0-9 A B C D E F G H I J K L M N O P Q R S T U V W X Y Z Various Books/Zines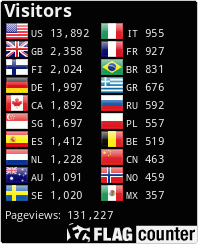 The Metal Crypt - Crushing Posers Since 1999
Copyright © 1999-2022, Michel Renaud / The Metal Crypt. All Rights Reserved.