Review: Cold Empire - ...And the Cold Arrived
...And the Cold Arrived

Label: Independent
Year released: 2007
Duration: 23:48
Tracks: 4
Genre: Black Metal

Rating: 3.5/5

Review online: September 13, 2007
Reviewed by: Lars Christiansen

for:...And the Cold Arrived



Rated

3.5

/5 (

70%

) (

6 Votes

)

Review

Forming just over a year ago, Cold Empire hail from Italy and play a frosty (as if you wouldn't have guessed by the bands moniker and demo name) cross-breed of German and Scandinavian styled black metal. To these ears, there are certainly touches of the likes of Nargaroth, Vargsang and of course old Darkthone - not to mention a number of other purveyors of the old school, strictly adhering to the grim and cult aesthetics of true black metal.

So whilst Cold Empire unashamedly plow an already deep furrow in the frozen ground of the fields of black metal, they certainly manage to induce enough freezing ice-storm riffs from their trebly guitars to really evoke a real feeling of bleak iciness. They're not re-inventing the black metal wheel by any means, that's not their point at all (obviously, due to this they render themselves somewhat faceless). However with that said, they do raise enough bile in their blasting to keep your interest from waning quite so badly as a number of other up and comers do. Quite if they can do that for a full length release is another matter all together of course, but still it was no surprise to hear that soon after releasing this demo the band were snapped up by Bleak Art records to release a full length album in 2008, and I for one will be interested in hearing how they progress in the future.

Other related information on the site
Review: From the Ashes of the Empire (reviewed by Sargon the Terrible)

Click below for more reviews
Latest 0-9 A B C D E F G H I J K L M N O P Q R S T U V W X Y Z Various Books/Zines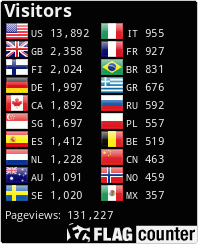 The Metal Crypt - Crushing Posers Since 1999
Copyright © 1999-2022, Michel Renaud / The Metal Crypt. All Rights Reserved.