Review: Kauan - Lumikuuro
Lumikuuro

Label: BadMoodMan Music
Year released: 2007
Duration: 42:57
Tracks: 8
Genre: Doom Metal

Rating: 3.5/5

Review online: March 30, 2008
Reviewed by: Michel Renaud

for:Lumikuuro



Rated

3

/5 (

60%

) (

5 Votes

)

Review

I'm throwing this one into the Doom Metal genre, but it's really more of a mix of Doom and Folk.  Lumikuuro is a very "quiet" release that puts more emphasis on atmosphere than on actual metallic moments - which seems to be the norm on BadMoodMan Music.  The album has everything from acoustic passages - including a good dose of violin - to heavy Doom-ish riffage.  The violin parts are particularly well done, setting the pace for soothing, melancholic but not really depressing atmosphere.  The guitar work isn't flashy, but rather kind of monotone, raw and "grinding" in the background, with the vocals driving the show.  The vocals vary between clean and growl-ish, each style appropriately used depending on the musical style of the moment.  This is not the type of music one will headbang to, but rather something to relax to.  Most of the stuff here is quiet enough that non-metallers wouldn't run away scared (hmmm OK, I do know a few who consider Boston too heavy so...)  If you're in the mood for something that's light on the metal and heavy on the rest, Lumikuuro is probably what you need.

Click below for more reviews
Latest 0-9 A B C D E F G H I J K L M N O P Q R S T U V W X Y Z Various Books/Zines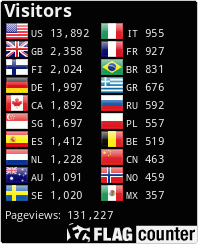 The Metal Crypt - Crushing Posers Since 1999
Copyright © 1999-2022, Michel Renaud / The Metal Crypt. All Rights Reserved.