Review: Coffin Birth - The Miracle Of Death
The Miracle Of Death

Label: Bleak Art Records
Year released: 2007
Duration: 45:37
Tracks: 9
Genre: Death/Thrash

Rating: 3.5/5

Review online: April 24, 2008
Reviewed by: Sargon the Terrible

for:The Miracle Of Death



Rated

2.63

/5 (

52.5%

) (

8 Votes

)

Review

This is a largely unmemorable disc of competent Death/Thrash metal with a definite similarity to bands like Skeletonwitch. The music here is energetic, but lacks any really good riffs or enough heaviness to make you overlook that. The songs all sound pretty much alike, and the vocals are generic and don't add anything at all. This band has potential, and this album is okay while it plays, but it leaves no memory after it is over. Decent but uninspired.

Click below for more reviews
Latest 0-9 A B C D E F G H I J K L M N O P Q R S T U V W X Y Z Various Books/Zines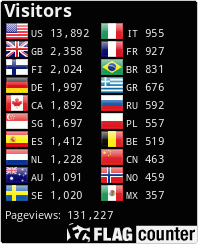 The Metal Crypt - Crushing Posers Since 1999
Copyright © 1999-2022, Michel Renaud / The Metal Crypt. All Rights Reserved.