Review: Confusion Gods - At the Gates of Confusion
At the Gates of Confusion

Label: Necrotorture
Year released: 2007
Duration: 28:56
Tracks: 6
Genre: Death/Black

Rating: 2.5/5

Review online: April 25, 2008
Reviewed by: Lars Christiansen

for:At the Gates of Confusion


Review

This EP sounds (to me, at least), like an exercise in commonplace generic melo-death. As a starting point, it seems obvious that this Italian band listen to a lot of Swedish metal, taking on board elements of early Swedish melo-death by way of Dark Tranquillity, Eucharist and At the Gates, whilst adding in elements of Black Metal by way of.... well, just about any melodic Black Metal band that came before them really.

The problem with all these influences is the fact that they never try to inject a part of themselves into their sound, leaving them as faceless as a train wreck victim. If you were to stick this on for a friend, they'd surely mix this up for any of the aforementioned bands at various points in the CD, were it not for the fact that their riff work is lacking a large amount luster. Musically it's proficient enough sure, but the band's lack of identity really does them no favors at all. This is a distinctly average EP that would only really appeal to melodic Death/Black fans that have an insatiable hunger for anything hissing and melodic, without giving a shit about an iota of originality. At the Gates of Confusion will certainly not tear you a new arse hole, but it might get you dusting off a few classic melo-death albums for the full-fat version.

Click below for more reviews
Latest 0-9 A B C D E F G H I J K L M N O P Q R S T U V W X Y Z Various Books/Zines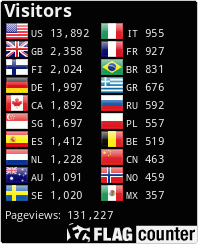 The Metal Crypt - Crushing Posers Since 1999
Copyright © 1999-2022, Michel Renaud / The Metal Crypt. All Rights Reserved.