Review: Corpsefucking Art - Zombiefuck
Zombiefuck

Label: Sevared Records
Year released: 2008
Duration: 26:11
Tracks: 10
Genre: Death Metal

Rating: 3.25/5

Review online: November 3, 2008
Reviewed by: Michel Renaud

for:Zombiefuck



Rated

3.36

/5 (

67.27%

) (

11 Votes

)

Review

If anything, Corpsefucking Art will get noticed for the band and album name, as well as the cool cover art.  Musically it's nothing you haven't heard before.  US-style Brutal Death Metal with very guttural vocals - just what you expect from the band's name alone - that goes anywhere from mid to fast-paced and the occasional parts where everything almost slows down to a crawl and just sound and feel heavy as fuck, to the point of slowing down your heartbeat - gotta love it!  Also somewhat unsurprising are the little humorous spots popping up here and there - whether it's some goofy spoken passages or "Beverly Hills Corpse" which kicks off sounding exactly like the Beverly Hills Cop theme song.  Say what you will, but that does get one's attention, popping out of nowhere in the middle of all that Death Metal.  I found a lot of this to be very catchy, especially some of the razor-sharp guitars riffs that contrast with the more "muddy" gore-ish Death parts, as well as some of the vocal melodies (if you can call them that) that are quite memorable, in a disturbing way I guess. :)  Well executed, but comes off a bit on the generic side and one has to wonder about its lasting value.  Still, if you can't get enough of the genre, you're in for a good time.

Other related information on the site
Review: Splatterphobia (reviewed by Michel Renaud)

Click below for more reviews
Latest 0-9 A B C D E F G H I J K L M N O P Q R S T U V W X Y Z Various Books/Zines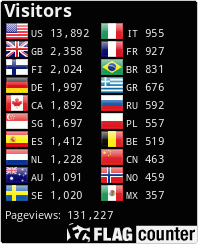 The Metal Crypt - Crushing Posers Since 1999
Copyright © 1999-2022, Michel Renaud / The Metal Crypt. All Rights Reserved.