Review: Centurian - Liber Zar Zax
Liber Zar Zax

Label: Listenable Records
Year released: 2002
Duration: 45:33
Tracks: 11
Genre: Death Metal

Rating: 3/5

Review online: April 8, 2002
Reviewed by: Christian Renner

for:Liber Zar Zax



Rated

3.55

/5 (

70.91%

) (

11 Votes

)

Review

When I first got this disc I had the band confused with the Italian band Centvrian (That's "Centvrion" with an "o" - ed.) which is more of a thrash metal oriented band. I quickly realized this is not the same band after the first strains of the disc started to explode from my speakers. Their past is steeped in thrash/death metal, as this is the band that was formed from the ashes of a band called Inquisitor back in 1997. The members reformed as Centurian and decided to update their sound making it more extreme and aggressive.

While I am a fan of aggressive music in general at times this album kind of bored me. It seemed to be trying to hard to be aggressive at the expense of the songs themselves. This is one of those cases where the songs seem to blend together after a while and you start to lose your place from one song to another. The overall feel of the music is undeniably aggressive with the harsh vocals and speed you would expect but after 45 minutes of listening to this it just started to seem like one long drawn out song. The lack of any real hooks really hurts this album, as there is nothing that really draws you into the music other than the aggression and that alone cant carry an album.

Overall another album that I think you must really give a listen to before laying down your cash. Not a bad release but something that seems I have heard from numerous other releases and something that doesn't receive much more playing time than the original five or six spins you always seem to give an album when you first get it.

Click below for more reviews
Latest 0-9 A B C D E F G H I J K L M N O P Q R S T U V W X Y Z Various Books/Zines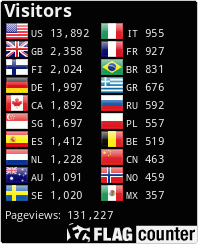 The Metal Crypt - Crushing Posers Since 1999
Copyright © 1999-2022, Michel Renaud / The Metal Crypt. All Rights Reserved.