Review: Cathis Ord - Demo
Demo

Label: Independent
Year released: 2008
Duration: 22:22
Tracks: 2
Genre: Gothic Metal

Rating: 4/5

Review online: February 9, 2009
Reviewed by: Tony Augsburg

for:Demo



Rated

3

/5 (

60%

) (

6 Votes

)

Review

When venturing into styles that I have not had experience with, I often like to try to find the best, better known bands in the style. But when given the opportunity to hear a new band in the style I will usually give it a listen. Since I didn't really know what to expect at all, it is easier to listen with open ears. I do not know if the band is a rip-off, therefore I cannot explain that. I can just merely say that this demo has grabbed my attention and I have listened to it several times.

I cannot really comment on how "Gothic" this demo sounds but I will say that it does draw the attention of the listener because of the slow, melodic, catchy, and epic sounds that are played. There are only a few lines of lyrics within each song. Both are over 10 minutes long, so for the most part the demo is instrumental. Needless to say this is good music to listen to while relaxing. Some parts drew me to thinking of an outside world that is dark and deep. One of the main elements is the acoustics; they play a big role in making the listener feel like they are part of the music being played. The vocal style is similar to standard Death Metal vocals with a couple parts being whispered.

I honestly cannot think of much to say about this other than it is good and you should listen to it. It definitely warrants the free download off of their MySpace page. I don't think this band will ever really gain the status of others, but it is one worth listening to for a while and to see if there is more releases in the future.

Other related information on the site
Review: The Far Shore (reviewed by Sargon the Terrible)

Click below for more reviews
Latest 0-9 A B C D E F G H I J K L M N O P Q R S T U V W X Y Z Various Books/Zines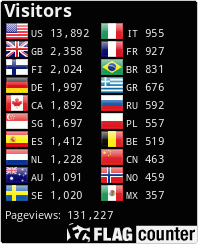 The Metal Crypt - Crushing Posers Since 1999
Copyright © 1999-2022, Michel Renaud / The Metal Crypt. All Rights Reserved.