Review: Crackdust - Dented Reality
Dented Reality

Label: Core Riodic
Year released: 2007
Duration: 41:54
Tracks: 16
Genre: Death Metal

Rating: 4.25/5

Review online: February 10, 2009
Reviewed by: Tony Augsburg

for:Dented Reality



Rated

4.2

/5 (

84%

) (

5 Votes

)

Review

Who knew they even listened to metal in Botswana, apparently they have their own bands too. Crackdust is one of those bands that, because of the country they are from, draw the appeal of outsiders. When I first heard of the band that is exactly what drew me to them. I am so glad I tried to get their album to hear the whole thing.

Dented Reality is one of those albums that is just really fucking heavy. Not knowing what to expect from a band from Botswana I was immediately surprised at how good the songs were. I guess I was actually expecting it to be generic, but Crackdust have definitely made a good album. Chunky and heavy is the best way to describe this album. The music is slow-paced, but has a faster feel to it than it really is. I can't say the vocals are generic, but they do seem similar to something else I have listened to. Everything on this album is just heavy and catchy, the musicians surely nailed what they were looking for and have made a good album. I guess the closest thing I can really think of is a mix between Bolt Thrower and some of Dan Swanö's slower music.

Just expect this album to make you think that places other than the bigger countries can produce some damn good metal music; the little ones should not be overlooked. A heavy and catchy Death Metal album that makes you headbang is a real pleaser.

Click below for more reviews
Latest 0-9 A B C D E F G H I J K L M N O P Q R S T U V W X Y Z Various Books/Zines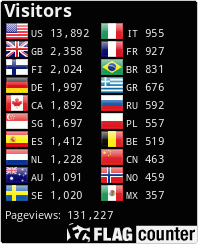 The Metal Crypt - Crushing Posers Since 1999
Copyright © 1999-2022, Michel Renaud / The Metal Crypt. All Rights Reserved.