Review: Crucifier - Cursed Cross
Cursed Cross

Label: Ibex Moon Records
Year released: 2006
Duration: 35:09
Tracks: 9
Genre: Thrash Metal

Rating: 4.5/5

Review online: February 22, 2009
Reviewed by: Hermer Arroyo

for:Cursed Cross



Rated

3.88

/5 (

77.5%

) (

8 Votes

)

Review

Cursed Cross is the second album from the Greek Thrash Metal band Crucifier. If I had to describe their sound, the best I could come up with would be: early Kreator (except this band is cooler) mixed with Sodom. The reason that I make this comparison is the quantity and quality of riffs and ripping solos that this album delivers. But that's only half the story because this band also has a lot of energy that a lot of other bands would kill for. Yes, with this record Crucifier delivers chaotic mayhem with a lot of conviction and power. The result is that you'll spend the entire 35 minutes headbanging like a mongoloid – guaranteed – and that to me is what Thrash Metal is supposed to be.

These are not the musicians of the highest caliber, but who gives a fuck when they can make and album this good? Virtually each song stands out as a future classic delivering a songwriting clinic filled with piercing riffs and fitting leads. Ilias "Thanatoid" Kyriazis' voice is good but nothing great; while he's not technically proficient he spits out venom in his vocals and that's cool by me. The rhythm session is very good as it doesn't detract from the music. The production also helps – it's raw enough to capture the energy that this band projects but at the same time you can hear every performer clearly.

However they don't invent anything new, as we have heard this stuff before. It's just that Crucifier play like they possess enough energy to power an entire city. This album at barely over half an hour, but this is a record that every Thrash Metal fan should have. With a little more seasoning I expect this band to deliver a masterpiece soon, no doubt about it.

Click below for more reviews
Latest 0-9 A B C D E F G H I J K L M N O P Q R S T U V W X Y Z Various Books/Zines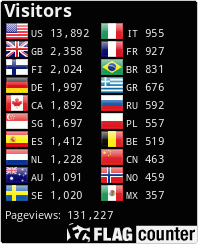 The Metal Crypt - Crushing Posers Since 1999
Copyright © 1999-2022, Michel Renaud / The Metal Crypt. All Rights Reserved.