Review: Finntroll - Midnattens Widunder
Midnattens Widunder

Label: SpineFarm Records
Year released: 2008
Originally released in: 1999
Duration: 30:00
Tracks: 9
Genre: Folk Metal

Rating: 4/5

Review online: April 7, 2009
Reviewed by: Christopher Foley

for:Midnattens Widunder



Rated

4.28

/5 (

85.56%

) (

18 Votes

)

Review

I had always seen Finntroll as a novelty amongst the gamut of Folk Metal acts. These guys are pretty unique, mixing traditional Finnish music (humppa) with Black/Death Metal. Contrary to my initial thoughts these guys are actually pretty bad-ass. Being their debut album, it's interesting to see how so early in their life they oozed originality and charm. These guys are also pretty damn fun, a welcome break from some of the more doom and gloom Black Metal acts out there. At 30 minutes this album has a pretty short running time, but it actually works to their advantage as less is more in this particular case. Amusing me to no end is the imagery the music on Midnattens Widunder ("The Horrors of Midnight" in English) creates in my mind. Being that of giant trolls chomping down on puny humans, whilst swilling mead and generally creating a ruckus.

A particularly interesting intro leads into "Svartberg," a track featuring some symphonic elements intertwined with folk rhythms and riffs. "Rivfader" is certainly one of the more fun tracks, with some strong folk influence it certainly gets the blood pumping – embarrassingly making me want to dance. At lot of the tracks on offer feature some nice mid-sections, where the pace is slowed down and the atmosphere is cranked up. My favorite track is the untouchable title track or the undeniably short attack of "Bastuvisan", the former holding the accolade of being my favorite Finntroll song. Finntroll were about to embark on a string of fantastic releases after Midnattens Widunder, although that shouldn't detract from the quality of this release. Even though this is short, it is great fun and even better to drink to. Grab some friends, clear the valuables, bring out the ale/mead/beer and bring down the house. Recommended

Other related information on the site
Review: Jaktens Tid (reviewed by Christian Renner)
Review: Nattfödd (reviewed by Christopher Foley)
Review: Ur Jordens Djup (reviewed by Christopher Foley)
Interview with vocalist Vreth on August 21, 2022 (Interviewed by Luxi Lahtinen)

Click below for more reviews
Latest 0-9 A B C D E F G H I J K L M N O P Q R S T U V W X Y Z Various Books/Zines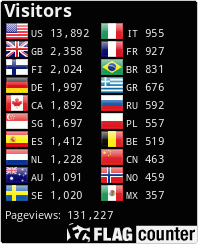 The Metal Crypt - Crushing Posers Since 1999
Copyright © 1999-2022, Michel Renaud / The Metal Crypt. All Rights Reserved.