Review: Finntroll - Ur Jordens Djup
Ur Jordens Djup

Label: SpineFarm Records
Year released: 2007
Duration: 55:56
Tracks: 11
Genre: Folk Metal

Rating: 2/5

Review online: April 23, 2009
Reviewed by: Christopher Foley

for:Ur Jordens Djup



Rated

4.11

/5 (

82.22%

) (

18 Votes

)

Review

Where did it all go wrong!? Hot on the heels of the awesome Nattfödd Finntroll deliver their first major disappointment in the 2007 release Ur Jordens Djup. Extremely lacking in the magic every Finntroll release had up until now, we find Finntroll at their most formulaic, boring and dull – inspiring yawns and droopy eyes on my behalf. It's amazing how much could go wrong in just three years. Only a few tracks are even remotely good such as "Korpens Saga" or the damn fine "Slagbroder" - easily the finest track on the album. The rest ends up as drab and unentertaining, simply becoming background noise. Hardcore fans of the band can surely find enjoyment here but to everyone else this is one to avoid. Really there's nothing else left to say about this vastly uninspiring album which leaves me with little to no hope for their next release. Disappointing to say the least

Standout Tracks: "Korpens Saga" and "Slagbroder".

Other related information on the site
Review: Jaktens Tid (reviewed by Christian Renner)
Review: Midnattens Widunder (reviewed by Christopher Foley)
Review: Nattfödd (reviewed by Christopher Foley)
Interview with vocalist Vreth on August 21, 2022 (Interviewed by Luxi Lahtinen)

Click below for more reviews
Latest 0-9 A B C D E F G H I J K L M N O P Q R S T U V W X Y Z Various Books/Zines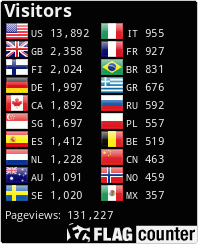 The Metal Crypt - Crushing Posers Since 1999
Copyright © 1999-2022, Michel Renaud / The Metal Crypt. All Rights Reserved.