Review: Concept Of Time - A New State of Thought
A New State of Thought

Label: Independent
Year released: 2009
Duration: 22:05
Tracks: 5
Genre: Progressive Metal

Rating: 4/5

Review online: July 1, 2009
Reviewed by: Christopher Foley

for:A New State of Thought



Rated

4

/5 (

80%

) (

7 Votes

)

Review

First EP from this pretty new Scottish act, Concept of Time do an excellent job infusing a feast of influences to the five tracks on offer which ultimately sits very well with me. Blending In Search of Trut- era Evergrey into galloping Power Metal riffs sprinkled with extreme influences (see "Embrace the Lie") made even sweeter due to an excellent vocalist sounding quite like Hansi Kursch in places – especially during the multi-layered vocals parts – and in others bearing resemblance to the emotionally charged vocals of Evergrey ringmaster Tom S. Englund. Their vocalist Tom Perret previously played in Scottish Black Metal bands Argonath and Elphame which certainly explains some of the more extreme influences we see here. Tom also handles the guitar duties which are tastefully done, nods are given to the trademark Evergrey guitar harmony which sits well with me. However the keys are another major player in the band's sound, and they're handled majestically by Scott McLean, who helps give a grand feel to the music at times and clouding it with a somber mood at others.

The rhythm section is formed by Andy Marshall and Phil Morrison – bass and drums respectively – who handle their jobs with aplomb, although the sound of the bass drum is a little stale and occasionally the bass can be inaudible. Something I believe could be ironed out with support from a decent record label and producer – not to discredit the work of keyboardist Scott McLean's production as this still sounds pretty sweet. The album kicks off with an awesome intro featuring quality keyboard work and spoken vocals which remind a lot of the spoken part in Dragonland's "Calling My Name" from their album Starfall. The first proper track and the EP's title track stand as my personal favorite, the guitar work is stellar and the vocals are particularly awesome. I would love to see more in the way of multi-layered vocals on a future release (hopefully a full-length). "Nothing More Than A Memory" is the only track that niggles on this release, it just seems to go nowhere and the guitar riff is quite uninspiring – I normally skip this one. "Eternal Sleep" is where it's at, featuring everything these guys do so well and closer "Embrace The Lie" almost takes the spot of top track of the album with its insane intro and fantastic drum work which really carries the instruments along – much like Evergrey's "Watching the Skies" from their masterpiece In Search of Truth. Overall this is a sweet release which shows a lot of promise for the band; I can only hope a decent label picks these guys up ASAP as it would be criminal to let these guys go unnoticed. If you're an Evergrey fan you'd be an utter buffoon not to check these guys out, and Progressive Metal fans would do well to give these guys a shot too. Great first effort – I'll look forward to hearing more.

Click below for more reviews
Latest 0-9 A B C D E F G H I J K L M N O P Q R S T U V W X Y Z Various Books/Zines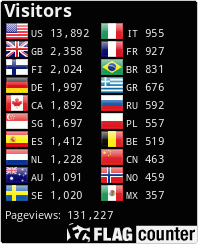 The Metal Crypt - Crushing Posers Since 1999
Copyright © 1999-2022, Michel Renaud / The Metal Crypt. All Rights Reserved.