Review: Killers (UK) - South American Assault
South American Assault

Label: Magnetic Air
Year released: 1994
Duration: 58:19
Tracks: 12
Genre: Heavy Metal

Rating: 2.5/5

Review online: August 23, 2009
Reviewed by: Hermer Arroyo

for:South American Assault



Rated

3

/5 (

60%

) (

6 Votes

)

Review

South American Assault can be considered yet another Iron Maiden cover album led by their former singer Paul Di'Anno. This is a live album recorded in Brazil, Argentina and Venezuela; there are so many things wrong with this record that I don't know where to begin, so I'll start with the most obvious one: the set list. Although the name of the band is Killers, this live record contains no songs from that band; it does however have seven out of twelve songs from Maiden. Four of the remaining five are originals from previous bands led by Di'Anno and the last song here is a medley of a Queen and a Deep Purple song (are you kidding me?). The crowd interaction sounds fake; you can hear them whistle in the middle of the song or they don't get excited at all, even when hearing the first notes of a Maiden classic – a clear example of this situation is "Wrathchild".

The only redeeming factor of this record is that the songs have a good sound quality. There is nothing to complain on this aspect but still you have heard this stuff before so you won't be missing out on anything. With this live cover album, Di'Anno has proven beyond a shadow of a doubt that his only purpose in his post-Maiden life is to live off that band. If you are a Paul Di'Anno fan that can't get enough of him, then by all means get this. For the rest of us, you can go with any Iron Maiden live album and it will still be a lot better than this.

Click below for more reviews
Latest 0-9 A B C D E F G H I J K L M N O P Q R S T U V W X Y Z Various Books/Zines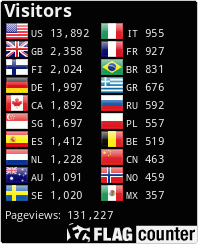 The Metal Crypt - Crushing Posers Since 1999
Copyright © 1999-2022, Michel Renaud / The Metal Crypt. All Rights Reserved.