Review: Cerekloth - Pandemonium Prayers
Pandemonium Prayers

Label: Hells Headbangers
Year released: 2009
Duration: 14:11
Tracks: 4
Genre: Death Metal

Rating: 4/5

Review online: October 28, 2009
Reviewed by: Michel Renaud

for:Pandemonium Prayers



Rated

3.17

/5 (

63.33%

) (

6 Votes

)

Review

I had never heard of Cerekloth before, but I sure hope I'll be hearing these guys again in the future. This is raw, old school, no-frills Death Metal that bets on a grim atmosphere maintained through a mostly medium-to-fast pace, as opposed to hyperspeed guitars and blast beats. I love the guitars on this – a mix of basic/generic old school Death Metal with a more intricate style that almost creates an atmosphere in itself – kind of a mystery-meets-horror vibe, with attitude to boot. The vocals are closer to Death/Thrash than pure Death; raspy growls that fit like a glove. As a bonus, this stuff is also pretty catchy, so that's a 14 minute that lasts all day. ;) Speaking of which, only 14 minutes of this is pure torture, so let's hope for a full-length soon.

Click below for more reviews
Latest 0-9 A B C D E F G H I J K L M N O P Q R S T U V W X Y Z Various Books/Zines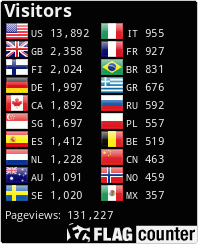 The Metal Crypt - Crushing Posers Since 1999
Copyright © 1999-2022, Michel Renaud / The Metal Crypt. All Rights Reserved.