Review: Chaos Synopsis - Kvlt ov Dementia
Kvlt ov Dementia

Label: Psycho Records
Year released: 2009
Duration: 40:17
Tracks: 10
Genre: Death Metal

Rating: 1.25/5

Review online: February 14, 2010
Reviewed by: Jason Cominetto

for:Kvlt ov Dementia



Rated

3.5

/5 (

70%

) (

6 Votes

)

Review

Ugh, this is so freakin' boring. It's not even bad, it's just straight-up snore inducing. Each and every track sounds like a clone of itself, trying and failing to rip off of classic Death Metal acts while adding sort of modern "slam" influences. To be honest I'm surprised I even listened to every single track on the album. Diversity is a lacking big time here, but that's not the band's only fault... they're missing soul, craftsmanship, and a vocalist whose voice doesn't piss me off. What groove is on the album is overshadowed by the previously mentioned issues, and every time it feels like the band is picking up momentum something happens that holds them back. I feel like these songs might be decent if played live in the right venue with some energy, but until I have a chance to see Chaos Synopsis for myself to test this theory I don't think I'll be giving this album another listen.

Other related information on the site
Review: Gods of Chaos (reviewed by Luxi Lahtinen)

Click below for more reviews
Latest 0-9 A B C D E F G H I J K L M N O P Q R S T U V W X Y Z Various Books/Zines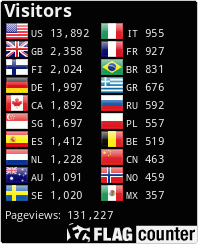 The Metal Crypt - Crushing Posers Since 1999
Copyright © 1999-2022, Michel Renaud / The Metal Crypt. All Rights Reserved.