Review: Sacred Steel - Carnage Victory
Carnage Victory

Label: Massacre Records
Year released: 2009
Duration: 51:26
Tracks: 11
Genre: Heavy/Power Metal

Rating: 3.25/5

Review online: February 24, 2010
Reviewed by: PowerMetal59

for:Carnage Victory



Rated

3.1

/5 (

62%

) (

20 Votes

)

Review

Sacred Steel have always been an enigma in the metal community, where a divided house usually parlays the overall sentiment toward these German purveyors of true Heavy Metal. Conventional wisdom suggests this is due to the love/hate vocals of front man Gerrit P. Mutz. I have always been indifferent toward his singing, but I can certainly understand where his style may be an acquired taste, especially when he goes off into one of his off key glass-shattering air raid tangents which to some may serve as a distraction toward enjoying the positive attributes the band has to offer, namely the trademark in your face Heavy Metal riffing that usually accompanies a Sacred Steel album. Carnage Victory is no different in this regard, in fact what you get are some of the most memorable steely riffs that the band has ever produced. Let's begin with album opener "Charge Into Overkill," a fast pace riff jarring jackhammer that sees Mutz utilizing all of the vocal strings in his arsenal, from the famed often despised high pitched squeals referred to earlier to gruff low end snarls. "Don't Break The Oath" is pure unabashful Mercyful Fate/King Diamond worship, which for fans of the king of horror is an entertaining listen. The remainder of the album chugs along in fine Sacred Steel fashion at a brisk intense riff driven pace.

What I truly appreciate about Sacred Steel is that over the years they have stayed true to themselves, cranking out album after album of ballad and keyboard free Heavy Metal. Metal is often described as thinking man's music, in the case of Sacred Steel no deep thought is required, they never have and never will break any new ground, but what they do consistently offer with their gritty Heavy Metal formula is entertainment. And at the end of the day it is that quality that makes them fun to listen to.

Other related information on the site
Review: Carnage Victory (reviewed by MetalMike)
Review: Hammer of Destruction (reviewed by Larry Griffin)
Review: Hammer of Destruction (reviewed by Sargon the Terrible)
Review: Iron Blessings (reviewed by Sargon the Terrible)
Review: Slaughter Prophecy (reviewed by Sargon the Terrible)
Review: The Bloodshed Summoning (reviewed by MetalMike)

Click below for more reviews
Latest 0-9 A B C D E F G H I J K L M N O P Q R S T U V W X Y Z Various Books/Zines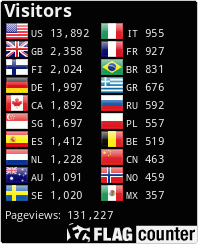 The Metal Crypt - Crushing Posers Since 1999
Copyright © 1999-2022, Michel Renaud / The Metal Crypt. All Rights Reserved.