Review: Cold Grave - Lycanthrope
Lycanthrope

Label: Graveyard Records
Year released: 2010
Duration: 38:13
Tracks: 11
Genre: Death Metal

Rating: 3/5

Review online: March 5, 2010
Reviewed by: Christopher Foley

for:Lycanthrope



Rated

3.3

/5 (

66%

) (

10 Votes

)

Review

The debut album from California's Cold Grave stands as your average Death Metal album this day in age, and despite a couple of ropey moments it is rather enjoyable throughout. Getting the bad out of the way first, the vocals can verge on being 'core at times coupled with lacking in identification and some sub-standard backing vocals (see "The Frost") these are definitely the weakest link here. However there are some parts where the vocals are decent and evil enough to call this Death Metal. Some of the music can be a little too groove-laden although it's really nothing major. The production is very good with a nice crisp sound, the mixing can be a little confusing especially with some lead guitar parts – again nothing major. However tracks such as the title track and "Holes in Time" kick ass, there are a few technical outbursts throughout that are very well handled here and in fact pretty cool. Overall I think this lacks identity to be really good, and I won't deny that Cold Grave are decent players but Lycanthrope is in need of a certain ingredient to set the band apart from the crowd.

Click below for more reviews
Latest 0-9 A B C D E F G H I J K L M N O P Q R S T U V W X Y Z Various Books/Zines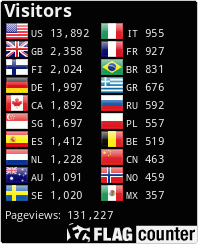 The Metal Crypt - Crushing Posers Since 1999
Copyright © 1999-2022, Michel Renaud / The Metal Crypt. All Rights Reserved.