Review: Kaos - The Pits of Existence
The Pits of Existence

Label: Independent
Year released: 2010
Duration: 47:40
Tracks: 11
Genre: Thrash Metal

Rating: 0/5

Review online: June 6, 2010
Reviewed by: Sargon the Terrible

for:The Pits of Existence



Rated

2.71

/5 (

54.29%

) (

21 Votes

)

Review

Okay, I do know this band. I shit listed their last album like six years ago and forgot about it. This band is like a perfect distillation of Where Shitty Metalcore Comes From. As this band is not metalcore yet, but if they flirted with it any harder they would be actually fucking it. They do technically play a variety of Thrash, as their riffs actually have scraps of melody to them and are not 100% rhythm chunking, merely 75%. They actually have leads on here. True, they are terrible, but they are at least present. Vocals are the worst part of this, as they are pretty much a nonstop barrage of awful yapping covered up with hideous effects and needless multitracking. This is an instructive disc, as it features a band almost exactly between actual metal and metalcore, like a gelatinous mutant killed at the point where it is exactly halfway to human. I have to call this one slightly over the metal side, but it still sucks horse anus through a straw whatever standard you use.

Click below for more reviews
Latest 0-9 A B C D E F G H I J K L M N O P Q R S T U V W X Y Z Various Books/Zines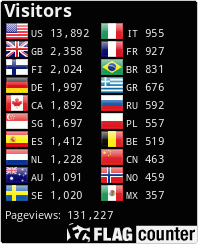 The Metal Crypt - Crushing Posers Since 1999
Copyright © 1999-2022, Michel Renaud / The Metal Crypt. All Rights Reserved.