Review: Capilla Ardiente - Solve et Coagula
Solve et Coagula

Label: High Roller Records
Year released: 2010
Duration: 24:08
Tracks: 2
Genre: Doom Metal

Rating: 3.75/5

Review online: July 9, 2010
Reviewed by: Michel Renaud

for:Solve et Coagula



Rated

3.55

/5 (

70.91%

) (

11 Votes

)

Review

When I see "Doom Metal" I usually think "Doom/Death" nowadays, so this is a nice change of pace. This Chilean band plays some mostly slow to mid-paced Doom Metal with clean vocals – not unlike some Candlemass I guess (my Doom's a bit rusty.) The vocals are the highlight for me on Solve et Coagula. Powerful, deep, despair-filled, kind of epic in style – more than once I found myself just listening to the vocals and almost ignoring the music. Speaking of which, the music is heavy but not overly so, although the prevalent atmosphere can be quite crushing at times. Slow, abrasive riffage runs the show here, interrupted here and there by screaming, emotion-filled solos – not to forget the occasional high-pitched screams. It's not a very long release, but it does feel a little long, since it is rather repetitive. Still, this is pretty cool when you're in the right mood.

Click below for more reviews
Latest 0-9 A B C D E F G H I J K L M N O P Q R S T U V W X Y Z Various Books/Zines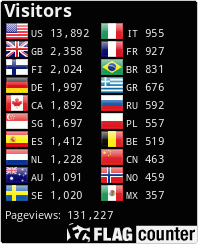 The Metal Crypt - Crushing Posers Since 1999
Copyright © 1999-2022, Michel Renaud / The Metal Crypt. All Rights Reserved.