Review: Centvrion - Non Plus Ultra
Non Plus Ultra

Label: Scarlet Records
Year released: 2002
Tracks: 10
Genre: Heavy Metal

Rating: 2/5

Review online: October 19, 2002
Reviewed by: Christian Renner

for:Non Plus Ultra



Rated

2.17

/5 (

43.33%

) (

6 Votes

)

Review

This is a band you have to be careful with since they are easily confused with the band Centurian (Spelled with a A rather than an O). Where the band Centurian is more of a death/black metal band this band is more in the vein of pure/thrash style.

Centvrion is a band hailing from Italy and this is their third release so far. I have liked the last two pretty well but they were nothing that made me stand up and cheer. This one is better musically speaking with some really cool riffs and pretty good song structures but it has one glaring problem. Well before I get to the negatives let me talk a little more about the positives. First off you have the riff oriented thrash mixed with touches of pure and power metal here and there. Add to this excellent riff work with some really catchy leads that are melodic even while shredding. The songs themselves show great variety with song structure and you never find yourself thinking you have heard the same song before. You would think all of this would add up to a pretty kick ass album but then the hammer falls. You start the CD player and sit back and the first strains of "Maximum Golgotha" start coming through the speakers. All of a sudden this you hear this noise and you think…"Is someone scratching a chalkboard?"…"Is someone strangling a cat?"…"Did Mark 'I wanna fly…fly to the angels' Slaughter break into my house and start singing Karaoke along with this particular CD?" And then it hits you…"Holy shit that is the VOCALS on this CD!!!" I really don't know what is scarier, the vocals themselves or the fact that I used a Mark Slaughter reference. Of course I am exaggerating a bit since the vocals cant be as bad as anything done by Slaughter but they sure as fuck ain't pretty. The problem I have is when the vocalist tries to sing in a higher tone. Not only is he not good at it but then he tries to add vibrato to the end of almost every line he is singing and it quickly gets from bad to highly annoying. I just absolutely can't believe no one in the studio said something about this. Someone really needs to do a little quality control here.

Overall a worthy album if you can get past the highly annoying vocals. If it weren't for the vocals I would have rated this a 4 out of 5 but as it stands they lost 2 whole points simply for annoying the crap out of me…heh

Other related information on the site
Review: Arise Of The Empire (reviewed by Michel Renaud)
Review: Hyper Martyrium (reviewed by Michel Renaud)
Review: Invulnerable (reviewed by Michel Renaud)

Click below for more reviews
Latest 0-9 A B C D E F G H I J K L M N O P Q R S T U V W X Y Z Various Books/Zines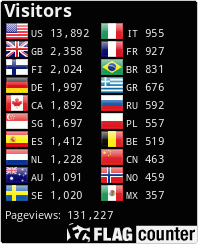 The Metal Crypt - Crushing Posers Since 1999
Copyright © 1999-2022, Michel Renaud / The Metal Crypt. All Rights Reserved.