Review: Canvas Solaris - Irradiance
Irradiance

Label: Sensory Records
Year released: 2010
Duration: 44:03
Tracks: 9
Genre: Progressive Metal

Rating: 2/5

Review online: August 4, 2010
Reviewed by: Sargon the Terrible

for:Irradiance



Rated

2.22

/5 (

44.44%

) (

9 Votes

)

Review

I keep panning the works of this band, and yet they keep sending them to me. Canvas Solaris are a prog band with no vocalist – are you afraid yet? Yes, this is a band of wankers without even a singer to keep their songwriting on something resembling a course. Proggitty proggity, diddle doodle wee wee, bleeping noises, etc. This continues in the tradition of their last album of being at least slightly coherent, but my total lack of interest cannot be spread evenly over this album's entire running time. The odd moment that creates some genuine drama or emotion does nothing to help, as you know they will just ruin it ten seconds later. Music for people who think that only unlistenable music is worth hearing, and that anything good must be a sellout.

Other related information on the site
Review: Cortical Tectonics (reviewed by Sargon the Terrible)
Review: The Atomized Dream (reviewed by Sargon the Terrible)

Click below for more reviews
Latest 0-9 A B C D E F G H I J K L M N O P Q R S T U V W X Y Z Various Books/Zines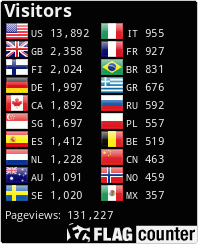 The Metal Crypt - Crushing Posers Since 1999
Copyright © 1999-2022, Michel Renaud / The Metal Crypt. All Rights Reserved.