Review: Cypecore - Innocent
Innocent

Label: Twilight-Vertrieb Records
Year released: 2010
Duration: 51:50
Tracks: 12
Genre: Melodic Death Metal

Rating: 2.75/5

Review online: August 21, 2010
Reviewed by: Michel Renaud

for:Innocent



Rated

3

/5 (

60%

) (

2 Votes

)

Review

Melodic Death Metal – Gothenburg-style – is probably one of the most abused genres of metal in the past decade. Rarely do you see a band that really sticks out. Cypecore (the fuck?) try a fresher approach by introducing some distinctive keyboards and experimenting a little bit with them, bringing in sounds usually heard more in progressive and other weird-ish rock acts. Unfortunately it's not enough and, if anything, it only "prettifies" the music, making it a little more commercial. As far as the actual metal goes, there are no surprises here – this is Melodic Death Metal by the book. Same goes for the vocals which are fine, but just sound like a thousand other bands of the genre.

These guys can certainly play, but the above coupled with disposable intro and outro, mostly unmemorable songs, and just plain unremarkable Melodic Death Metal just isn't enough in 2010. Unless you can't get enough of the genre or like the little keyboard parts they threw in here, there isn't much to get excited about here.

Click below for more reviews
Latest 0-9 A B C D E F G H I J K L M N O P Q R S T U V W X Y Z Various Books/Zines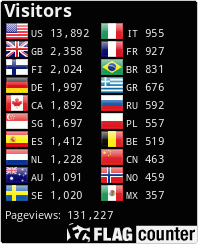 The Metal Crypt - Crushing Posers Since 1999
Copyright © 1999-2022, Michel Renaud / The Metal Crypt. All Rights Reserved.