Review: Chaossworn - Chalice of Black Flames
Chalice of Black Flames

Label: Abyss Records
Year released: 2010
Duration: 15:41
Tracks: 3
Genre: Death/Black

Rating: 3.75/5

Review online: August 24, 2010
Reviewed by: Michel Renaud

for:Chalice of Black Flames



Rated

3.83

/5 (

76.67%

) (

6 Votes

)

Review

Some very cool fusion of Black and Death Metal here. The vocals are more Black Metal-ish rasps than they are growls, while the music is quite varied, going from slow paced, almost doomy moments to thrashy, crunchy moments all the way to speedy Death Metal parts, clickety drums included. Where Chalice of Black Flames shines is in the use of melody and atmosphere. It's dark and invigorating at the same time, with a gloomy atmosphere coupled with sometimes very lively, almost positive-sounding guitars melodies, two things that contrast yet feel like they belong together. Still, this is Death/Black we're talking about here – you still get your dose of darkness and even somewhat threatening atmosphere and assault-rifle style guitars. Lots of things going on in under 16 minutes, and that leaves me hoping for a full-length sooner rather than later.

Click below for more reviews
Latest 0-9 A B C D E F G H I J K L M N O P Q R S T U V W X Y Z Various Books/Zines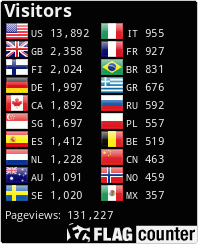 The Metal Crypt - Crushing Posers Since 1999
Copyright © 1999-2022, Michel Renaud / The Metal Crypt. All Rights Reserved.