Review: Cold Body Radiation - The Great White Emptiness
The Great White Emptiness

Label: Dusktone
Year released: 2010
Duration: 45:15
Tracks: 8
Genre: Black Metal

Rating: 1/5

Review online: September 3, 2010
Reviewed by: Sargon the Terrible

for:The Great White Emptiness



Rated

3

/5 (

60%

) (

2 Votes

)

Review

This is on the outer edges of what I will consider for review at all. Cold Body Radiation are a one-man band of the school that is mixing melodic, atmospheric BM with sounds from shoegaze and post-rock. I don't dislike this that much, but then that's because there just is not much to it. You get a lot of floaty, spacey melodies and songs with a lot of room and atmosphere, but it is not a very definite atmosphere - this album has a feel, but it doesn't really make you feel anything in particular. There is a lot of music on here, but for all the pretension, there is not a single real idea to be found in the songwriting. This isn't offensive or annoying, but it is empty and meaningless.

Click below for more reviews
Latest 0-9 A B C D E F G H I J K L M N O P Q R S T U V W X Y Z Various Books/Zines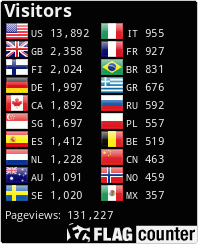 The Metal Crypt - Crushing Posers Since 1999
Copyright © 1999-2022, Michel Renaud / The Metal Crypt. All Rights Reserved.