Review: Cosmic Death - Perdition Haze
Perdition Haze

Label: Independent
Year released: 2010
Duration: 24:04
Tracks: 5
Genre: Death/Thrash

Rating: 4/5

Review online: September 4, 2010
Reviewed by: Sargon the Terrible

for:Perdition Haze



Rated

4.47

/5 (

89.33%

) (

15 Votes

)

Review

Originally a side-project of Vintersorg, Cosmic Death have been on ice for a long time. They formed in '96, broke up after one demo, and got back together without Vintersorg in '06 or so to start recording Death Metal again. Swedish DM is a well-mined vein, but I have to say this is killer enough to get me excited anyway. Cosmic Death are very riff-oriented, and they mix a lot of old-school Thrash sound into their pummeling Death assault. This demo keeps the energy up and the metal in your face, all while still injecting a lot of dynamic and tempo shifts that just make this sound even heavier. This is a crushing demo and I look forward to a proper debut from this band.

Other related information on the site
Review: Damnation's Light (reviewed by Sargon the Terrible)

Click below for more reviews
Latest 0-9 A B C D E F G H I J K L M N O P Q R S T U V W X Y Z Various Books/Zines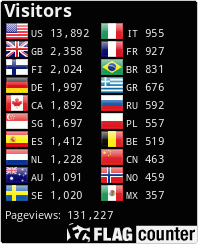 The Metal Crypt - Crushing Posers Since 1999
Copyright © 1999-2022, Michel Renaud / The Metal Crypt. All Rights Reserved.