Review: Salem - Collective Demise
Collective Demise

Label: System Shock
Year released: 2002
Tracks: 12
Genre: Death Metal

Rating: 3.75/5

Review online: November 8, 2002
Reviewed by: Christian Renner

for:Collective Demise



Rated

3.22

/5 (

64.44%

) (

9 Votes

)

Review

Salem is a band hailing from of all places Israel. When I think of Black/Death metal Israel isn't exactly the first country that comes to mind but after hearing this album maybe it should.

The band has been around for about 17 years starting back in 1985. After releasing two demos and a live tape they were signed by the German based Morbid Records. They have since released 5 full-length albums with "Collective Demise" being their latest effort.

Ok now that I have some background out of the way let me get to the music. The music is death metal for the most part with a few black and thrash elements showing up from time to time. There are also some tinges of a Middle Eastern style music mixed in as well (Reminds me a little of the band Melechesh). The vocals are a mix between black and death metal with more of a scream than any sort of growl. Not bad but nothing you could cheer about. The best part of the album for me was the guitar and drum work. The guitars are fast but also very clear and some really good lead work. Not overly technical in nature but they fit the overall feel of the song very well. The drum work impressed me with its technicality without actually sounding technical to the point of overshadowing the song. The songs overall showed great diversity throughout the album, which is not exactly easy considering the genre.

Overall a very good album that fans of the genre or fans of Melechesh or Absu will certainly enjoy. Recommended.

Other related information on the site
Review: CD-ROM (reviewed by Michel Renaud)
Review: Live Demise (reviewed by Michel Renaud)
Review: Playing God and Other Short Stories (reviewed by Michel Renaud)
Review: Strings Attached (reviewed by Michel Renaud)
Interview with Ze'ev (vocals) on February 21, 2003 (Interviewed by Michel Renaud)

Click below for more reviews
Latest 0-9 A B C D E F G H I J K L M N O P Q R S T U V W X Y Z Various Books/Zines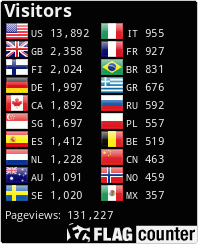 The Metal Crypt - Crushing Posers Since 1999
Copyright © 1999-2022, Michel Renaud / The Metal Crypt. All Rights Reserved.