Review: Kataklysm - Heaven's Venom
Heaven's Venom

Label: Nuclear Blast Records
Year released: 2010
Duration: 46:41
Tracks: 10
Genre: Death Metal

Rating: 3.5/5

Review online: September 25, 2010
Reviewed by: Michel Renaud

for:Heaven's Venom



Rated

3.63

/5 (

72.5%

) (

24 Votes

)

Review

I was taken a bit by surprise when I first listened to Heaven's Venom – my first reaction was along the lines of "whoa, this sucks." Fast forward a couple of listens later and the little things start to surface. For "the Northern Hyperblast" (or whatever they used to be nicknamed), this is a rather tame and melodic release which sounds like a cross between actual Death Metal and Gothenburg-style Melodic Death Metal – the vocals especially are very close to the "standard" style used in the latter genre and that alone dilutes the strength of the album and gives it a more accessible sound.

Fast, blasting Death Metal parts are few and far between on Heaven's Venom, sharing the stage with much more toned-down melodic passages. Alright, considering this is Kataklysm, such thing is a bit hard to take, but when you pay attention the parts are pretty damn well done and very rich-sounding – lots of stuff going on and it takes several listens to absorb it all. What I liked the most on the album however are the more mid-paced, thrashy passages where the crunchy guitars are razor-sharp and just fire through the speakers like a marching army. This is where the albums feels the most metallic, the heaviest and even the most old school.

Kataklysm took a turn into a more accessible sound here while steering clear of blatant "commercialism" (mostly.) No doubt people will be expecting something else coming in, and the only advice I can give is to give it a few listens before giving up on it – you could be surprised.

Other related information on the site
Review: Epic: The Poetry of War (reviewed by Sargon the Terrible)
Review: In The Arms Of Devastation (reviewed by 4th Horseman)
Review: Meditations (reviewed by Michel Renaud)
Review: Prevail (reviewed by Sargon the Terrible)
Review: Serenity In Fire (reviewed by 4th Horseman)
Review: Shadows and Dust (reviewed by 4th Horseman)
Review: Sorcery (reviewed by 4th Horseman)
Review: Unconquered (reviewed by Michel Renaud)

Click below for more reviews
Latest 0-9 A B C D E F G H I J K L M N O P Q R S T U V W X Y Z Various Books/Zines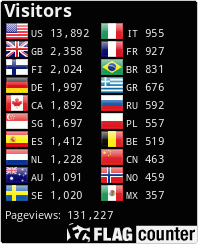 The Metal Crypt - Crushing Posers Since 1999
Copyright © 1999-2022, Michel Renaud / The Metal Crypt. All Rights Reserved.