Review: Cathedral - The Guessing Game
The Guessing Game

Label: Nuclear Blast Records
Year released: 2010
Duration: 84:48
Tracks: 13
Genre: Doom Metal

Rating: 2/5

Review online: September 28, 2010
Reviewed by: Michel Renaud

for:The Guessing Game



Rated

3.62

/5 (

72.31%

) (

26 Votes

)

Review

Getting through this album once was painful, so imagine a few times so I could write a review. To make matters worse, at nearly 85 minutes it's the longest one I've had to deal with in a long time. Don't expect much meat (read: metal) from this one. This is "trippy" stuff that I can only see being enjoyable while on drugs. Shit, there's even a baby crying near the beginning of the album. A lot of this is rather "happy" sounding, even pop-ish at times. Some parts remind me of the goofy music used in very old cartoons – without the benefit of the cartoons. This kind of shit makes the bulk of the album, and it's goddamn disjointed for the most part.

I was really thinking about slapping a big fat zero rating on this one, but there are a few cools songs here – it's nothing like older Cathedral (well, I don't have all of their old stuff, but it's nothing like the Cathedral albums I own), and it's not particularly doomy. In fact the more metallic songs are kind of catchy and have a bit of a 70s-meet-modern-metal vibe to them. This album would be better with more things like "The Casket Chasers", for instance. So this is not a complete shit fest, and it's probably possible to extract a decent EP by choosing the good songs on here but as an album it's a fucking pain in the ass.

Other related information on the site
Review: Endtyme (reviewed by Lars Christiansen)
Review: Forest of Equilibrium (reviewed by Mjölnir)
Review: Soul Sacrifice (reviewed by Mjölnir)
Review: The Carnival Bizarre (reviewed by Mjölnir)
Review: The Ethereal Mirror (reviewed by Mjölnir)
Review: The Garden Of Unearthly Delights (reviewed by Sargon the Terrible)

Click below for more reviews
Latest 0-9 A B C D E F G H I J K L M N O P Q R S T U V W X Y Z Various Books/Zines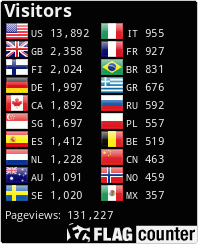 The Metal Crypt - Crushing Posers Since 1999
Copyright © 1999-2022, Michel Renaud / The Metal Crypt. All Rights Reserved.