Review: Crimson Wind - The Wings of Salvation
The Wings of Salvation

Label: IceWarrior Records
Year released: 2011
Duration: 47:10
Tracks: 11
Genre: Power Metal

Rating: 2/5

Review online: April 19, 2011
Reviewed by: Sargon the Terrible

for:The Wings of Salvation



Rated

3.3

/5 (

66%

) (

10 Votes

)

Review

This is the debut for Crimson Wind, and this is pretty much the state of modern Italian Power Metal - glossy, shiny, and dead as horseshit. There is absolutely nothing interesting or exciting about this album. It's not terrible, not great, it's blah. This is workmanlike, by-the-numbers music that takes no chances whatsoever and never conjures up anything exciting or moving. A cut above utterly bland, but not far enough to have a real identity. Crimson Wind are not even exuberant but excessive - they are mass-produced, cookie-cutter pop metal.

Click below for more reviews
Latest 0-9 A B C D E F G H I J K L M N O P Q R S T U V W X Y Z Various Books/Zines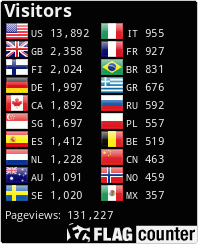 The Metal Crypt - Crushing Posers Since 1999
Copyright © 1999-2022, Michel Renaud / The Metal Crypt. All Rights Reserved.