Review: Cruachan - Blood on the Black Robe
Blood on the Black Robe

Label: Candlelight Records
Year released: 2011
Duration: 58:06
Tracks: 11
Genre: Folk Metal

Rating: 2/5

Review online: April 21, 2011
Reviewed by: Sargon the Terrible

for:Blood on the Black Robe



Rated

3

/5 (

60%

) (

15 Votes

)

Review

It is not a good sign when, partway through an album, you forget you are even listening to music and are suddenly like "What is that sound? Why is it so boring and stupid? Make it stop!" I am on record as hating Cruachan, but I had been told this album was better than their last one, the hideous The Morrigan's Call. I suppose those rumors were true, as this is not nearly as bad as that, but it is not anything in the vicinity of 'good' either. Tedious, boring folk parts meshed with simpleminded riffs and the least interesting vocals imaginable does not make for a good album. Having largely ditched the clean singing and female vocals, this sounds much more like Skyforger if Skyforger sucked (so, pretty much Kurbads). Nevertheless, this does nothing to contradict my opinion that Cruachan are a shit band, and you can skip it. In fact I urge you to do so.

Other related information on the site
Review: Blood on the Black Robe (reviewed by Adam Kohrman)
Review: The Morrigan's Call (reviewed by Sargon the Terrible)

Click below for more reviews
Latest 0-9 A B C D E F G H I J K L M N O P Q R S T U V W X Y Z Various Books/Zines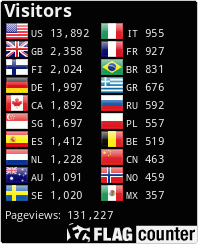 The Metal Crypt - Crushing Posers Since 1999
Copyright © 1999-2022, Michel Renaud / The Metal Crypt. All Rights Reserved.