Review: Catastrophe - Atrocious Chaos
Atrocious Chaos

Label: Extreminal Productions
Year released: 2009
Duration: 02:32
Tracks: 1
Genre: Death Metal

Rating: 3/5

Review online: April 23, 2011
Reviewed by: Christopher Foley

for:Atrocious Chaos



Rated

3

/5 (

60%

) (

6 Votes

)

Review

Really? One fucking song, and under three minutes!? Man, this band has to be either starved for inspiration, stupid, or have a really expensive recording studio. Sure this is meant to be a single but shouldn't a full-length have been hot on the heels? I can't fathom why they would go through the effort. They could have re-recorded the two tracks from their demo and at least showed they had something more to say for themselves. Ok, mini rant over.

The one track on offer is actually a damn fine slice of modern technical death metal. They don't rely on being too flashy which is always a plus, although they do indulge in some typical arpeggios but at least it's not the overdone sweep and tap. There are some cool riffs, the vocals are cool and best of all this gets my head banging. Come on guys, next time let's have a little more to show. Worth a look.

Click below for more reviews
Latest 0-9 A B C D E F G H I J K L M N O P Q R S T U V W X Y Z Various Books/Zines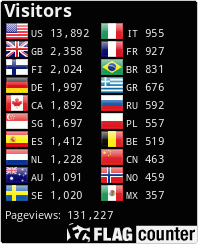 The Metal Crypt - Crushing Posers Since 1999
Copyright © 1999-2022, Michel Renaud / The Metal Crypt. All Rights Reserved.