Review: Split Heaven - Street Law
Street Law

Label: Pure Steel Records
Year released: 2011
Duration: 37:38
Tracks: 10
Genre: Heavy Metal

Rating: 3.75/5

Review online: May 4, 2011
Reviewed by: Sargon the Terrible

for:Street Law



Rated

3.38

/5 (

67.5%

) (

8 Votes

)

Review

Split Heaven have apparently been knocking around for a while now, producing three full-length albums, of which this is the third. Street Law has a terrible cover and some cheesy lyrics, but it is a pretty damned good album of what we used to call 'speed metal' back in the day.

If I had to pick a major influence for this band, it would be Scanner. This is fast, loose, melodic Heavy Metal with whacked-out, high-register vocals and a lot more attitude than polish. At first this just sounded sloppy and unprofessional, but the more I spun it, the better I liked it. This is not as catchy as Scanner's best works (or Ravage, the other band they remind me of) but this is a head-flailing good time anyway. Not a classic, but hugely entertaining.

Other related information on the site
Review: Death Rider (reviewed by MetalMike)
Review: Electric Spell (reviewed by Sargon the Terrible)
Review: Psycho Samurai (reviewed by MetalMike)
Review: Street Law (reviewed by MetalMike)
Review: The Devil's Bandit (reviewed by MetalMike)
Interview with guitarist Pedro Zelbohr on August 14, 2012 (Interviewed by MetalMike)

Click below for more reviews
Latest 0-9 A B C D E F G H I J K L M N O P Q R S T U V W X Y Z Various Books/Zines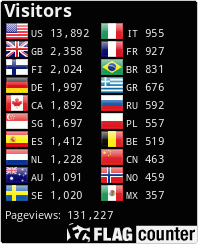 The Metal Crypt - Crushing Posers Since 1999
Copyright © 1999-2022, Michel Renaud / The Metal Crypt. All Rights Reserved.