Review: Cathis Ord - The Far Shore
The Far Shore

Label: Independent
Year released: 2011
Duration: 56:26
Tracks: 6
Genre: Progressive Metal

Rating: 4/5

Review online: May 8, 2011
Reviewed by: Sargon the Terrible

for:The Far Shore



Rated

3.9

/5 (

78%

) (

10 Votes

)

Review

This is an interesting album of mellow, proggy music that flirts with post-metal a bit but not too much. It's a little doomy, a little deathy, all mixed in together. The vocals are all a harsh rasp that really adds nothing and is far more one-dimensional than the music. This is a band I think has outgrown the harsh vocals and needs a melodic singer, as the music is quite layered and atmospheric. This album is definitely best when there are no vocals, and the guitars just get to run wild. I like it. It's singular and different, drawing a bit from bands like My Dying Bride or Anathema, a bit from Agalloch, a bit from Swallow the Sun and Black Crucifixion - all moody, dark, but rather melodic and relaxed sounds. This is very different, but not in the usual sense of being crap. An interesting and affecting album.

Other related information on the site
Review: Demo (reviewed by Tony Augsburg)

Click below for more reviews
Latest 0-9 A B C D E F G H I J K L M N O P Q R S T U V W X Y Z Various Books/Zines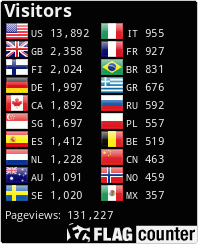 The Metal Crypt - Crushing Posers Since 1999
Copyright © 1999-2022, Michel Renaud / The Metal Crypt. All Rights Reserved.