Review: Cholera - Prophecies of Annihilation
Prophecies of Annihilation

Label: Independent
Year released: 2011
Duration: 65:52
Tracks: 11
Genre: Death Metal

Rating: 3.75/5

Review online: July 3, 2011
Reviewed by: Michel Renaud

for:Prophecies of Annihilation



Rated

3.71

/5 (

74.29%

) (

7 Votes

)

Review

I've been stalling on this one for a while for various reasons, one of which being that I couldn't find much to say about it that I haven't already said about their EP Enslaved Humanity. This is very much in the same style – in fact the two songs from the EP are on the album – you basically get more of Cholera's brand of ambitious Progressive Death Metal.

On the vocal side, things are pretty varied – from effect-laden growls (kind of annoying to my ears) all the way down to calm, clean vocals. The music is even more all over the place, with some heavy, fast Death Metal sharing the stage with rather long moments of relaxed music that you'd expect to hear at the arts centre rather than on a metal album – in fact there's a lot here that doesn't sound metal at all, though at some point the metal always comes back to rip your ear drums when you least expect it, your guard being down from several minutes of rather soothing music. Throw in a good dose of Middle Eastern melodies, some of which reminding me a little of Somewhere in Time-era Maiden (maybe even a little too much here and there.)

There's no denying that Prophecies of Annihilation is an ambitious piece of work. Maybe a bit too much. At over an hour, the album is not only long, but unfortunately it also feels long – and I've listened to it enough to know that it's not just the "shock" from the first listens. Nevertheless, there's enough good stuff in here to make it worth checking out for those who can take a dose of weird progressive in their Death Metal.

Other related information on the site
Review: Enslaved Humanity (reviewed by Michel Renaud)

Click below for more reviews
Latest 0-9 A B C D E F G H I J K L M N O P Q R S T U V W X Y Z Various Books/Zines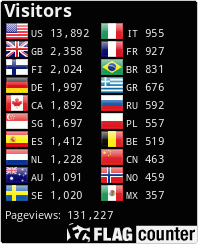 The Metal Crypt - Crushing Posers Since 1999
Copyright © 1999-2022, Michel Renaud / The Metal Crypt. All Rights Reserved.