Review: Condemned? - Condemned2Death
Condemned2Death

Label: Nuclear Blast Records
Year released: 2011
Duration: 33:19
Tracks: 14
Genre: Thrash Metal

Rating: 2/5

Review online: July 17, 2011
Reviewed by: Michel Renaud

for:Condemned2Death



Rated

2

/5 (

40%

) (

4 Votes

)

Review

I was all set to like this. This is crossover-ish Thrash devoid of the modern crap that often ends up in Thrash albums. But after more listens than I can bother to count, the album still doesn't do much for me. Some parts are a bit catchy, and at least induce soft foot-tapping, but that's about it. The album sounds bland and there's just no way getting out of this. You can hear that there's something interesting that wants to blast out of the speaker, but it never gets there (the production is rather sucky, by the way.) This sounds more like an amateur recording than a label release. Simply put, Thrash should kick ass, and Condemned2Death doesn't. The basics are there, so let's see what the next album will bring on. There's too much good Thrash out there to spend time on lackluster releases, and you can safely pass on this one.

Click below for more reviews
Latest 0-9 A B C D E F G H I J K L M N O P Q R S T U V W X Y Z Various Books/Zines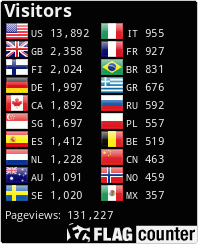 The Metal Crypt - Crushing Posers Since 1999
Copyright © 1999-2022, Michel Renaud / The Metal Crypt. All Rights Reserved.