Review: Claymore - Prolonged Active Antagonism
Prolonged Active Antagonism

Label: Forces of Satan Records
Year released: 2008
Duration: 47:21
Tracks: 10
Genre: Death Metal

Rating: 3.25/5

Review online: August 28, 2011
Reviewed by: MetalMike

for:Prolonged Active Antagonism



Rated

3.5

/5 (

70%

) (

4 Votes

)

Review

There is an awful lot happening on Claymore's Prolonged Active Antagonism. I think the best way to describe this collection of blast beats, thrash riffs, galloping bass, keyboards and growling vocals is Technical Death Metal. What is clear is that these Bulgarian's know how to play their instruments. While the guitars sound pretty good, the keys are too over the top in a way that approaches shrill, even though they don't quite get there. They sound OK at first, but rapidly get annoying. The standout is bass player Velislav Danov, who lays down some nice galloping lines a la Iron Maiden on tracks like "Dying in a Dream" and "Centuries of Chaos." These songs are well written and happen to be the standouts on Prolonged Active Antagonism. Danov's vocals are of the "gargled with Drano" variety and he sounds a lot like Princess Leia when she posed as the bounty hunter in Return of the Jedi.

The rest of Prolonged Active Antagonism is decent if you like your Dream Theater sung by the likes of Dimmu Borgir's Shagrath. It has some moments, but ultimately doesn't warrant many repeated listens.

Click below for more reviews
Latest 0-9 A B C D E F G H I J K L M N O P Q R S T U V W X Y Z Various Books/Zines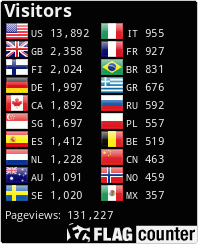 The Metal Crypt - Crushing Posers Since 1999
Copyright © 1999-2022, Michel Renaud / The Metal Crypt. All Rights Reserved.